Red Squirrels Breeding At The Yorkshire Arboretum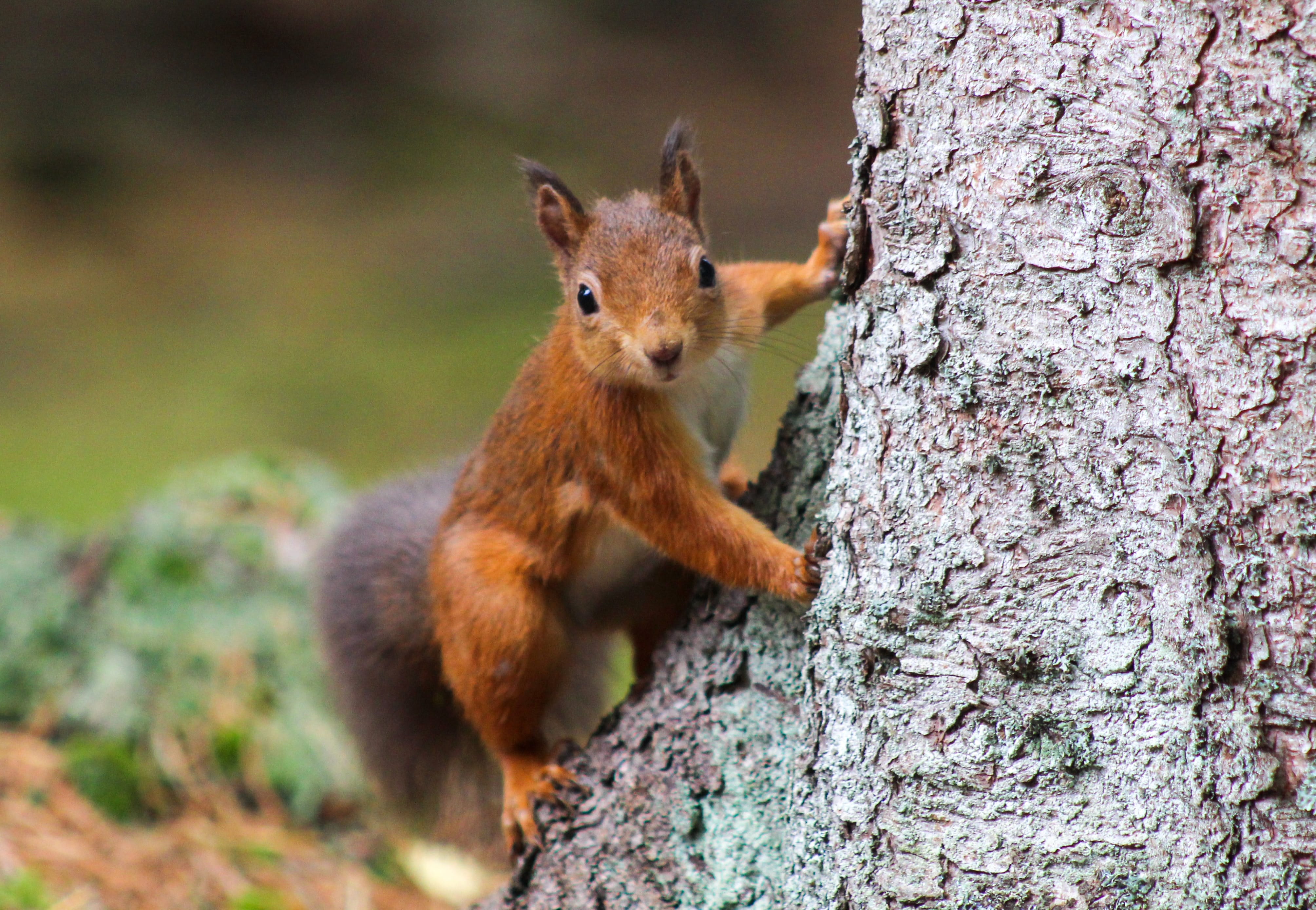 The Yorkshire Arboretum is delighted to announce the arrival of the first babies from its new breeding group of Red Squirrels.
Four baby Red Squirrels have been born to two mothers, Holly and Hazel, who along with the dad, Erik the Red, arrived at the arboretum in winter. Their purpose-built, 2500 m2 enclosure was opened on 1 April and it seems that the squirrels lost no time in making themselves very much at home.
The first youngster, Hazel's kit, emerged in mid-June, while Holly's trio have recently been undertaking their first excursions from their nest box, enthralling visitors with their antics. X & Y, who frequently visit the arboretum to see the squirrels said 'It's been so exciting to see the babies, from the first time they put their noses out of the box, to making their first ventures into the trees. They're incredibly cute!'
'We're really pleased that the squirrels have bred so soon' says Ben Paterson, Red Squirrel Officer at the Yorkshire Arboretum 'We really didn't know if they would, so this is wonderful. The kits will eventually go on to other facilities, ensuring that there's a viable population of captive Red Squirrels to use in reintroduction projects in future. In the meantime, come and enjoy them here.'
The three parent squirrels in the group have come from participants in the British and Irish Association of Zoos and Aquariums (BIAZA) Red Squirrel Studbook network, which aims to ensure a genetically diverse population in captivity.
As part of The Yorkshire Arboretum and Tree Health Centre's mission to promote healthy trees and woodland, one of the main aims of the project is to educate visitors about the challenges Grey Squirrels cause for Red Squirrels, trees and woodlands.
The Yorkshire Arboretum gratefully acknowledges the financial assistance from The Prince of Wales's Charitable Fund, and the abundant help and encouragement received from many individuals and organisations that has made the project possible, including the UK Squirrel Accord, the BIAZA Red Squirrel Studbook, the Animal and Plant Health Agency, the Howardian Hills AONB and Ryedale District Council, Castle Howard Estate, the Castle Howard Arboretum Trust, and artist Mark Hearld who created the Red Squirrel logo.
To visit the Red Squirrel Enclosure please book at www.yorkshirearboretum.org/red-squirrels