Scarborough Spa Orchestra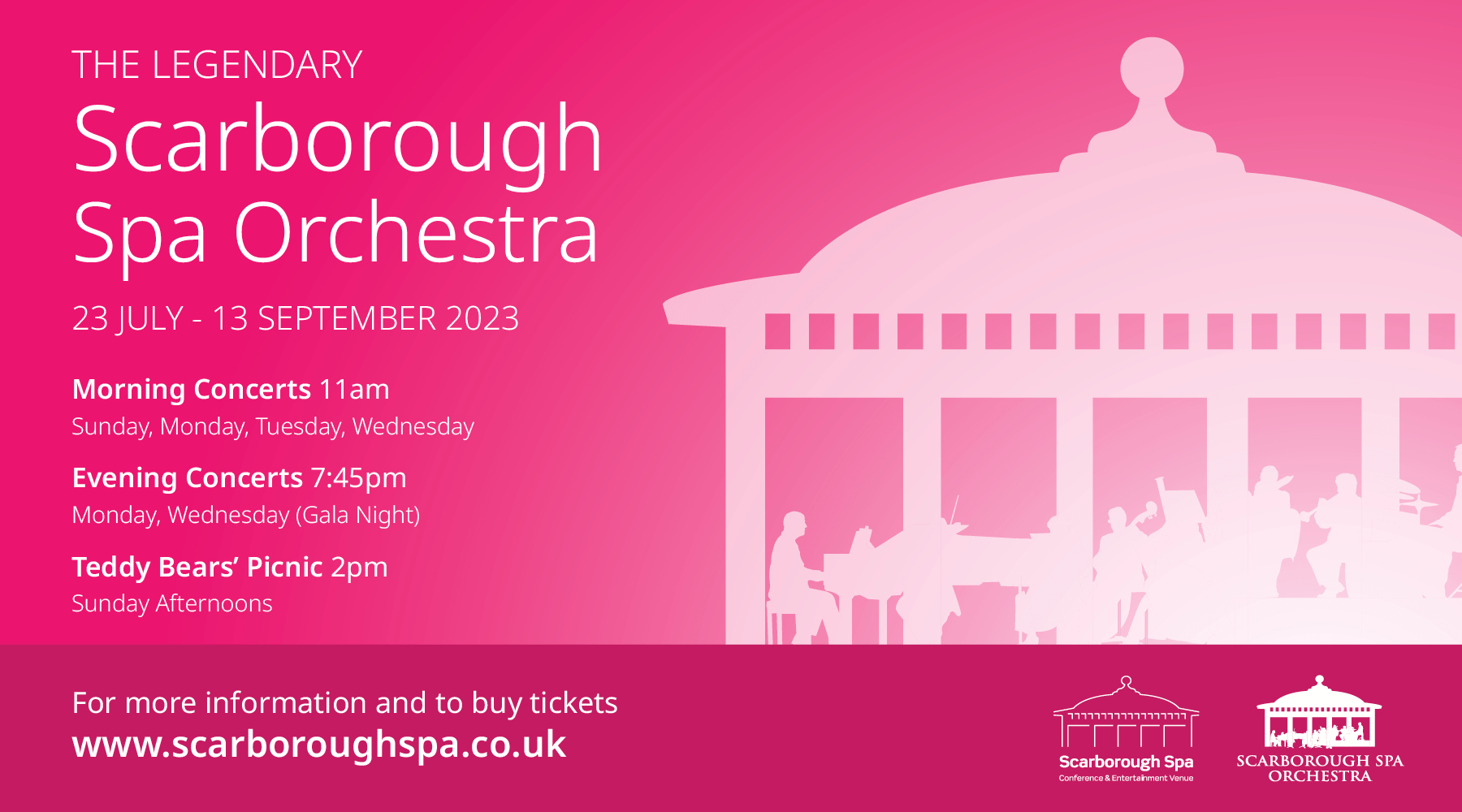 Scarborough Spa Orchestra - We are delighted to announce the return of the Legendary Scarborough Spa Orchestra. Celebrating their 111th year - continuing a seaside tradition which dates back to 1912. The Orchestra, will play seven concerts per week from Sunday to Wednesday, all within the magnificent Scarborough Spa.
Morning concerts will bring a musical start to the day, running from Sundays to Wednesdays at 11.00am, when the Orchestra will perform the perfect mix of the very best in light music.
Monday's and Wednesday's will see the return of the popular evening orchestra concerts. Evening performances are presented in the Grand Concert hall at 7.45pm, with guest vocalists and special themed gala concerts on Wednesday evenings.
The Orchestra's popular Teddy Bears' Picnics concerts, which introduce youngsters to the magic of music and musical instruments will be taking place every Sunday afternoon at 2pm.
July 23, 2023 – September 13, 2023
South Bay, Scarborough YO11 2HD