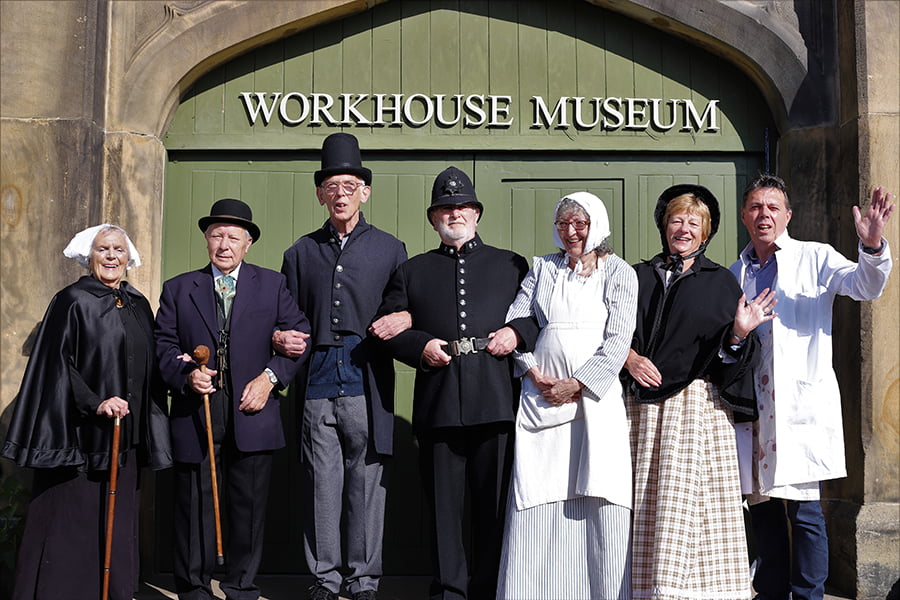 Three Museums, One great day out! Discover what life was like in the Victorian Workhouse, Prison and Police Museum and Liberty Courthouse. Find out why people ended up here and what happened to them...
Soak up the grim atmosphere of the Workhouse Museum which has been carefully maintained in order to give visitors a sense of what life in a Victorian Workhouse could have been.
Get locked up at the Prison and Police Museum. Sit in a prison cell, hear the door slam shut and imagine the harsh conditions of Victorian prison regimes. Try on prison uniforms, imagine the horror of being set in the pillory, strapped in a restraint chair or hung in chains. Turn the crank, carry out shot drill or work the treadmill.
Discover what being the Liberty of Ripon meant at the Georgian Courthouse Museum and learn about what happened in a courtroom in the 1800s. Experience standing in the dock and waiting for your sentence!
You can enjoy a cup of Rijo coffee in the Workhouse Museum and can bring along a picnic to enjoy in our grounds. Gift shops are available in the museums and we ask that visitors use contactless payments wherever possible.
You can book your timed tickets to our three museums online.
Workhouse Museum, HG4 1LE